British Dressage
2019 British Dressage Competition Calendar
November 22nd
December 13th
January 24th
February 28th
March 20th
April 24th
May 25th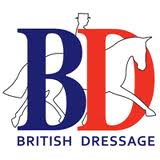 British Dressage Competitions, 2019
Entry fee: Prelim-Medium £21. Advanced Medium-PSG £26.
Prizes as per BD rules £22/£27, £15, £10.
Please Note: Arley Moss Equestrian only accepts entries online, via PayPal or by credit/debit card. No paper entries will be accepted.

All tests held indoors. Working-in in large outdoor all weather arena.

Classes start at 9am and run until 4.30pm.

Any non-resident horses and riders not competing on the day, are not allowed in the arenas

Hot food available.

Dogs allowed in car park only.

No lunging.

CLOSING DATE: Mid-day on Tuesday before the competition.
OVER SUBSCRIPTION: In the event of over subscription a waitlist will be held.
STARTING TIMES: Available here mid-day on Wednesday before the competition.
WITHDRAWALS: Withdrawals should be emailed to competitions@arleymossequestrian.co.uk
REFUNDS AND CANCELLATIONS: Entry fees will only be refunded if your entry is replaced from the waitlist.
For any additional information please email competitions@arleymossequestrian.co.uk